In a Nutshell
Trusted by over 47 million users, ZenMate is a fast, secure, and easy-to-use mid-range VPN. To date, ZenMate remains an excellent choice for non-technical users, and this makes it one of our favorites. ZenMate's easy-to-use plug-in is its key differentiator. Simply one-click install this user-friendly plug-in for safe and secure browsing in up to 35 countries worldwide.
pros
Optimized for high speeds
Instant setup
24/7 live chat support
ZenMate Visit Site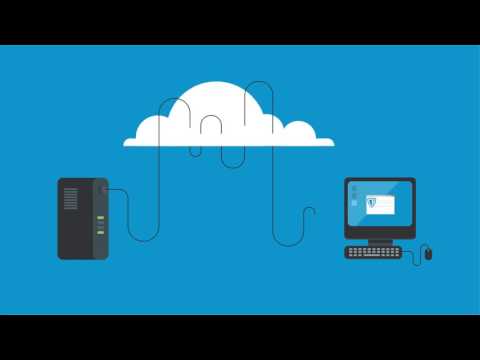 ZenMate's easy-to-use plug-in is its key differentiator. Simply one-click install this user-friendly method for safe and secure browsing in up to 30 countries worldwide. Users can browse securely with swift encryption and remain risk-free, all with a single click. ZenMate allows users to travel invisibly through the online network by desktop, laptop or mobile device, anytime, anywhere.
ZenMate At A Glance
Money-back guarantee: 30 days
Allowed concurrent connections: Unlimited
No logs policy: Yes
Encryption: AES 256 Encryption, OpenVPN and IKEv2 protocols
Special features: Kill switch, Wifi Protect, Unlimited bandwidth
Customer support: Email ticketing
Server locations: 74+ countries
Server Switches: Unlimited
Supported devices & web extensions: Windows, Linux, Mac, iOS, macOS, Chrome, Firefox, Opera, OpenVPN
VPN legal jurisdiction: Berlin, Germany
Best For: Those that want an easy to use VPN program that also supports multiple protocols
Privacy
Sadly, ZenMate is based in Berlin; and this means that it's subject to massive surveillance since Germany falls under the reach of invasive EU data retention laws. However, despite having a controversial privacy policy, ZenMate claims that they don't store users' information and keep zero logs. This means that even if German authorities were to demand user data, ZenMate would not have anything to share.
ZenMate only passes data through industry-grade TSL encryption standards and routes it through its own private servers, thereby protecting customers who are browsing at home, in the office, or using public WiFi.
Features
ZenMate have just launched the new ZenMate 5! This upgraded hardware infrastructure now powers the most recent, simple, user friendly app for all devices using Windows, macOS, Android, iOS, Android TV or Amazon Fire TV and Fire TV Stick.
In general, ZenMate is a full suite VPN with additional tools like tracking protection and ad blocking by using the ZenMate WebFirewall. Plus, there is a proxy extension for your browser that can be turned on with just one click. There is no software to download in order to begin browsing safely and securely. ZenMate's user-friendly interface helps make connecting easier.
ZenMate works with Google Chrome, Firefox and Opera, as well as other desktop browsers that are based on the Chromium Open Source Browser Project. Any mobile devices running Android or iOS can be secured by using ZenMate.
Here's just a taste of the latest features added to the ZenMate 5:
Users now have access to new servers in 35 countries; including: Germany, Romania, Hong Kong, the United States, France, the United Kingdom, Spain, Netherlands, Switzerland, Canada, and Singapore. Users also have access to a secure turbo-speed connection, tracking protection and malware blocking solutions.
Over 2200 Worldwide servers
New filters for the VPNservers
New VPN Protocols
Protect up to 5 devices
30 days money back guaranteed
One click fast connection
Ensures strict no-logs policy
Speed
Overall ZenMate is on par with competition in terms of processing speeds. Certain alternative factors—such as the normal speed of your internet connection and how many other customers are using the service simultaneously—will also have a major impact on overall speeds.
Several Speedtest.net tests showed that ZenMate performed well, but in some instances speed was downgraded when using the ZenMate service.
Pricing
Special deal: Purchase 1-year license and get 3 months free!
There are 3 different packages you can choose from. All packages include premium customer support, servers around the world and unlimited bandwidth and server switches.
Client Setup
Getting ZenMate's Windows client set up should be a walk in the park for most users.
In fact, the company promises that the entire process can be completed in less than a minute—which is exactly what we found on our test PC.
After downloading the 7-day trial file directly from the ZenMate website, we were able to install it in a couple of clicks. Connecting to a server location is just as easy and can be completed with just 3 clicks.
After selecting the country, we chose a region and within seconds had access to a VPN connection.
Even Linux users can get it on the action! ZenMate for OpenVPN can be purchased online. After buying, users simply need to configure the correct settings in their network manager and can be online (to a pre-selected location) in just one click!
Go to Geek Prank and try the online Windows XP simulator, play with the classic Minesweeper and Tetris games or listen to some music.
Apps
Like most VPN companies, ZenMate supports both iOS and Android. The 2 apps can be obtained from iTunes and the Google Play Store. The iOS app brings 1-click connections to the platform to save time while on the go—a feature also baked into the Android tool.
How Does ZenMate Compare?
160 server locations in 94 countries worldwide
Those that want a simple tool with a few protocols
Those that want the most powerful VPN out there
Those that need a server in every possible location
Customer Support
Customer support is email-based through the ZenMate website. On the whole, customer support has been shown to respond within a reasonable amount of time, generally in less than 24 hours.
There is also a very detailed FAQ page which features answers to many common questions, with no need to contact customer support directly.
Ease of Use
Overall, ZenMate is an easy product to work with. The ease of the 1-click installation process, as well as the very user-friendly interface and accessibility make this service shine.
ZenMate Visit Site
FAQs
Is there a Linux app?
No, but users of Linux distributions can connect by importing OpenVPN credentials.
Which connection protocols are supported?
IPSec, IKEv2, and L2TP/IPSec (for older hardware).
Where is ZenMate based?
The company is headquartered in Germany. Its development center is in Berlin.
Bottom Line
ZenMate VPN was built with speed in mind. With 99.9% uptime, it's consistent, and with over 3,000 IP addresses in now 35 countries, you're bound to find a fast server in the location of your choice. With such an affordable pricing plan and a 30-day money-back guarantee, ZenMate is worth more than a shot.